Daeljan
biography
stank stenk stink stonk stunk
7

May 22nd, 2014 + 4:05 PM
·

Daeljan
Fun with a new mic: Rode M3
1

April 27th, 2009 + 12:04 PM
·

Daeljan
http://www.reaper.fm/
Just found this software whilst checking something out for a friend - I think it's great for a home studio so thought I'd share it with you in case you didn't already know about it.
7

How about starting a list of recommended VST instruments for both windows and linux?

Being new to VST, I can't really comment on this just yet, but once I get my PC up and running again I hope to start getting into it a bit more. I know that 'recommended' is a pretty fuzzy word. One thing in particular that I'm looking for personally are some good drum, cymbal, and bass sounds. I have yet heard a decent snare that lives up to it's real counterpart (not saying they don't exist, just looking for them!).
1

http://ubuntustudio.com/
It's out at last, but the site appears to be saturated. Might be a few days more before you can download it.
3

January 30th, 2007 + 8:01 AM
·

Daeljan
Ubuntu is an excellent linux. I expect that the studio version will be just as solid.
And it's free - you can't argue with that!
http://ubuntustudio.com/
Should be out in April.
Alias:
Daeljan
Status: Offline
Threads:
31
Posts:
178
Songs:
5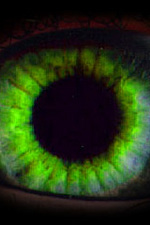 Joined: June 08th, 2005
Last login: September 10th, 2019
My Messengers
| | |
| --- | --- |
| AIM: | n/a |
| ICQ: | n/a |
| Skype: | n/a |